Hi Veterans, Brian Reese here from VA Claims Insider, and in this post, I'm explaining the VA disability pay dates 2021 in detail.
One of the questions I get asked all the time is this:
"Brian, I got my new VA disability rating thanks to you and VA Claims Insider Elite, but I want to know the actual VA pay dates for 2021. Do you know when I will start getting paid?"

– Veteran Asks
Awe yes, a great question, and an important one for disabled veterans and their families.
So, let's dive right into the VA payment schedule for 2021.
You might also like the following high-value Blog posts:
2021 VA Disability Pay Dates Explained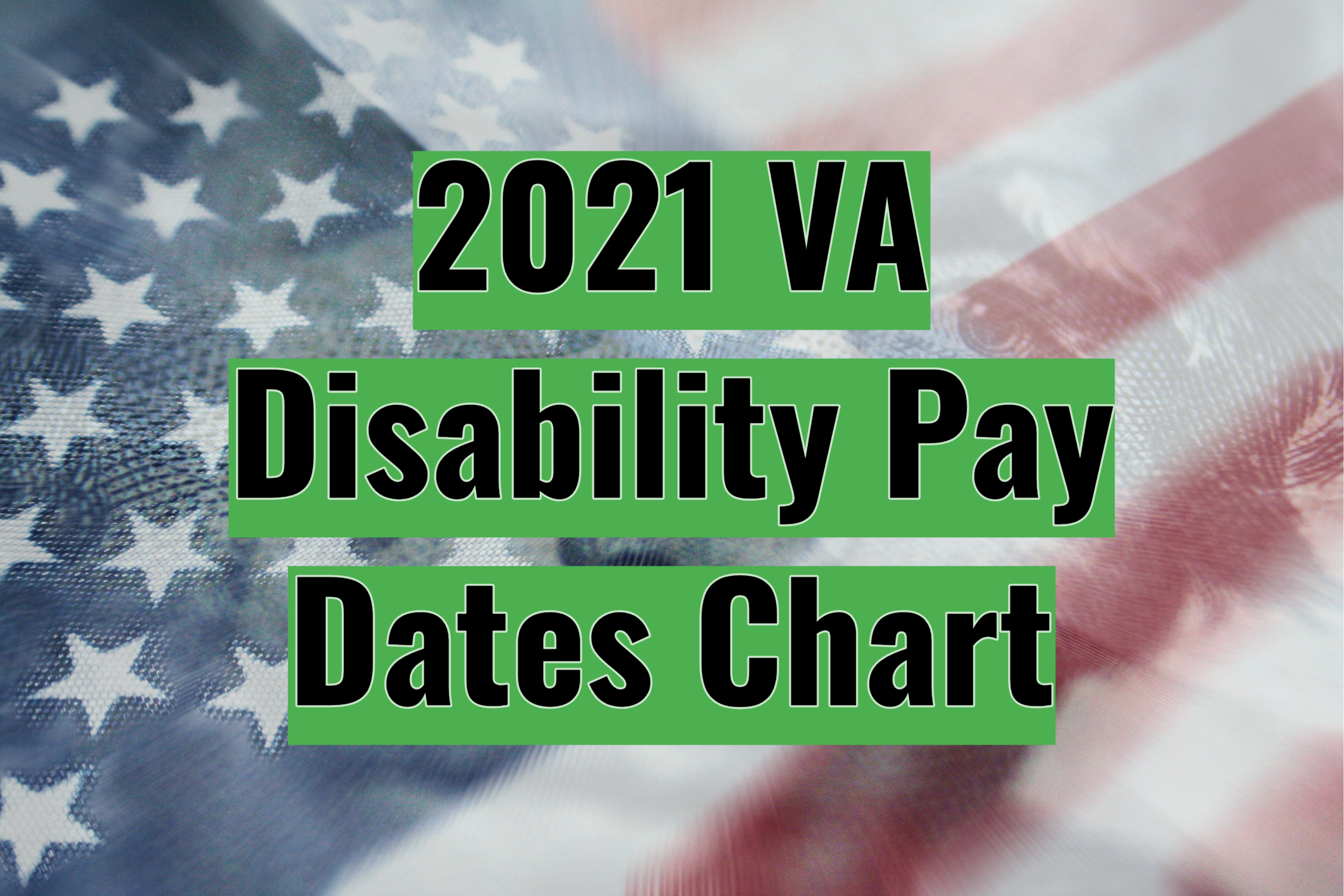 You might be wondering, when will I get my VA disability compensation payment each month?
For all VA disability benefits, the actual benefit for a month is paid the first business day of the following month.
However, when the first day of the month falls on a non-business day or a holiday, VA compensation benefits will be paid on the last business day prior to the first of the month.
For example, the January 2021 VA disability compensation payment will be paid on Monday, February 1st, 2021, which is the first business day of the following month (February), which happens to fall on a Monday.
So, if you're a disabled veteran or a family member, I built this VA disability pay dates 2021 tracker to help you know "when" your monthly tax-free VA compensation payment will be direct deposited into your checking or savings account.
If you'd like to know the day of the week that you'll get your VA disability pay in 2021, this is for you veterans.
Please note that you may get your direct deposit payment sooner depending upon your bank.
USAA pay dates and Navy Federal pay dates for 2021 VA disability compensation rates will arrive 1-2 days prior if you're doing direct deposit from the VA.
For example, I use direct deposit for my VA compensation payment, which goes directly to my Navy Federal checking account each month, and it usually arrives 1-3 days prior.
The 2021 COLA jump is estimated to be 1.1%, which means disabled veterans rated at 10% or higher by the VA will receive a 1.1% increase over and above their 2020 VA pay rates.
VA Disability Pay Dates 2021 Tracker
| | | |
| --- | --- | --- |
| Month | VA Disability Pay Dates 2021 | Day of Week |
|  January 2021 | Monday, February 1, 2021 | Monday |
|  February 2021 | Monday, March 1, 2021 | Monday |
|  March 2021 | Thursday, April 1, 2021 | Thursday |
|  April 2021 | Friday, April 30, 2021 | Friday |
|  May 2021 | Friday, May 28, 2021 | Friday |
|  June 2021 | Wednesday, June 30, 2021 | Wednesday |
|  July 2021 | Friday, July 30, 2021 | Friday |
|  August 2021 | Wednesday, September 1, 2021 | Wednesday |
|  September 2021 | Friday, October 1, 2021 | Friday |
|  October 2021 | Monday, November 1, 2021 | Monday |
|  November 2021 | Wednesday, December 1, 2021 | Wednesday |
|  December 2021 | Friday, December 31, 2021 | Friday |
VA Disability Compensation Payment Dates for 2021
VA Pay Calculator Made Easy
Hi Veterans, wondering how to calculate your combined VA disability rating and pay rate for 2021?
The VA uses a "fuzzy math" calculation to determine your overall VA rating (it can get confusing for sure), thus VA ratings are NOT cumulative.
Use our FREE VA disability calculator to determine your overall combined VA rating in a few simple steps.
Do You Deserve a Higher VA Disability Rating?
Are you stuck, frustrated, and underrated by the VA?
How would you like to learn 3 SECRETS to Getting a 100 Percent VA Disability Rating that may help you get the VA benefits you deserve in less time?
Brian Reese from VA Claims Insider here!
Part of the reason we call ourselves VA Claims "INSIDER" is because we get access to information that nobody else does (and we nerd out researching and making sense of data for YOU)…
In my brand-new FREE 45-minute video training you'll learn 3 SECRET VA Disability Claim Tips that could get you a higher VA disability rating (if deserved by law), even if you've already been denied…
Here's what you'll learn in today's VA Claim SECRETS video training:
⭐️ VA Rating Tip #1: "How to Get a VA Disability Rating Increase, Take Control of YOUR Claim, Get an Immediate VA Disability Rating Increase, and Have it Decided SOONER."
⭐️ VA Disability Tip #2: "How to Legally, Morally, Ethically, and Medically Get a 100% VA Disability Rating and Over $3,000/month, Tax-Free, for Life" (If Warranted and Deserved by Law)
⭐️ VA Disability Letters Tip #3: "How to Write Your Personal Statements in Support of a Claim and Obtain Quality Buddy Letters, So YOU Can Get the VA Rating and Compensation You Deserve."
==> CLICK HERE NOW TO WATCH THE FREE VIDEO TRAINING! <==
About the Author
Brian Reese is a VA disability claims expert and founder of VA Claims Insider: "The Most Trusted Name in Education-Based Resources for Veterans."
Learn more About VA Claims Insider HERE.
Brian's frustration with the 8-step VA disability claims process led him to create "VA Claims Insider," which provides disabled veterans with tips, strategies, and lessons learned to win their VA disability compensation claim in less time.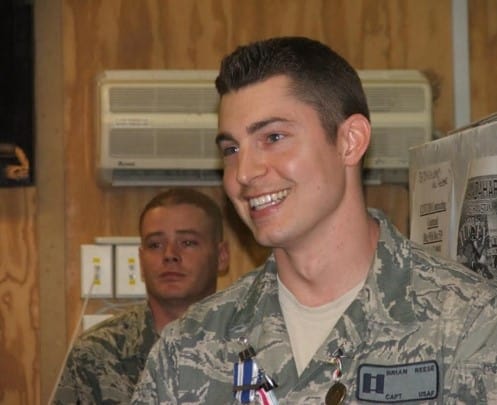 He is also the CEO of Military Disability Made Easy, which is the world's largest free searchable database for all things related to DoD disability and VA disability, and has served more than 6,000,000 military members and veterans since its founding in 2013.
Veterans can download one of his #1 most downloaded FREE eBooks right here right now: "The Secret Guide to 833 Ratable VA Disabilities" by clicking HERE now.
Brian is a former active duty Air Force officer with extensive experience leading hundreds of individuals and multi-functional teams in challenging international environments, including a combat tour to southern Afghanistan in 2011 in support of Operation ENDURING FREEDOM.
Brian is a Distinguished Graduate of Management from the United States Air Force Academy, Colorado Springs, CO and he holds an MBA from Oklahoma State University's Spears School of Business, Stillwater, OK, where he was a National Honor Scholar (Top 1% of Graduate School class).